2016 Blues Blast Music Award Nominee!
NEW COOL OLD SCHOOL
"New Cool Old School is one sensational album if your tastes run to traditional Chicago blues like mine do. ...one of the best CDs I've heard this year."
Marty Gunther / Blues Blast Magazine
"...may very well be an award-winning tribute to Chicago's best blues of past and present."
Wayne Goins / Living Blues Magazine
NEW COOL OLD SCHOOL was recorded in June and July 2015 in Chicago.
featuring
Eddy Clearwater, Willie Buck, Katherine Davis, Milwaukee Slim, Erwin Helfer, Sumito "Ariyo" Ariyoshi, Rie "Lee" Kanehira, Billy Flynn, Gerry Hundt, Harlan Terson, Marty Binder, Mark Fornek and Grant Kessler
Here is a quote from CD's liner notes.
"When I booked the studio and invited the musicians, there was no "song list". I simply asked everybody to sing and play music as if we were at one of the blues clubs in Chicago having fun as we always do. We had a great time in the studio and kept recording one song after another. There were no second takes and almost no overdubs. After three days of sessions, we ended up with over forty tracks of high quality Chicago blues songs. " SHOJI
If you purchased on iTunes or other download sites, please view the entire CD artwork here.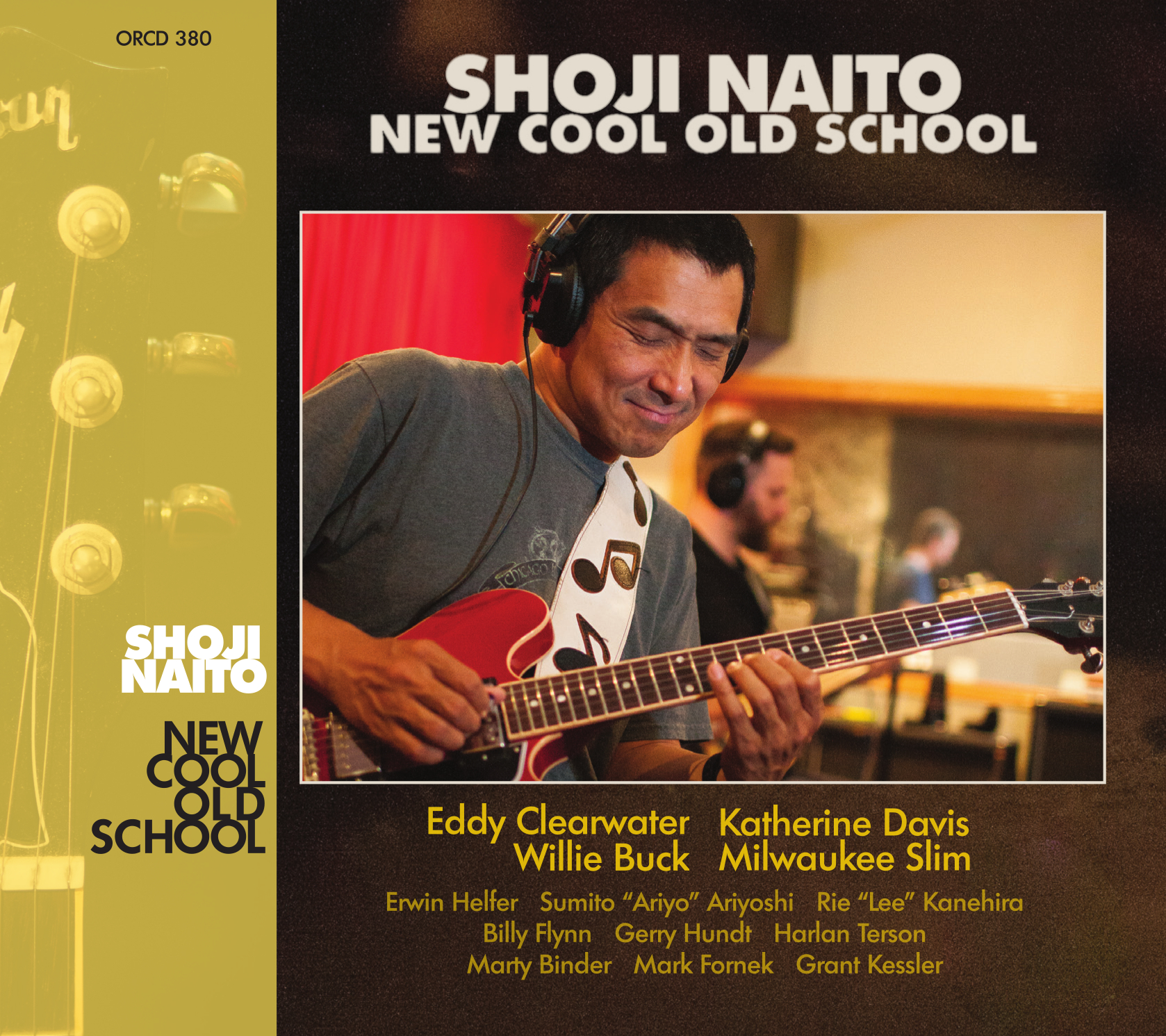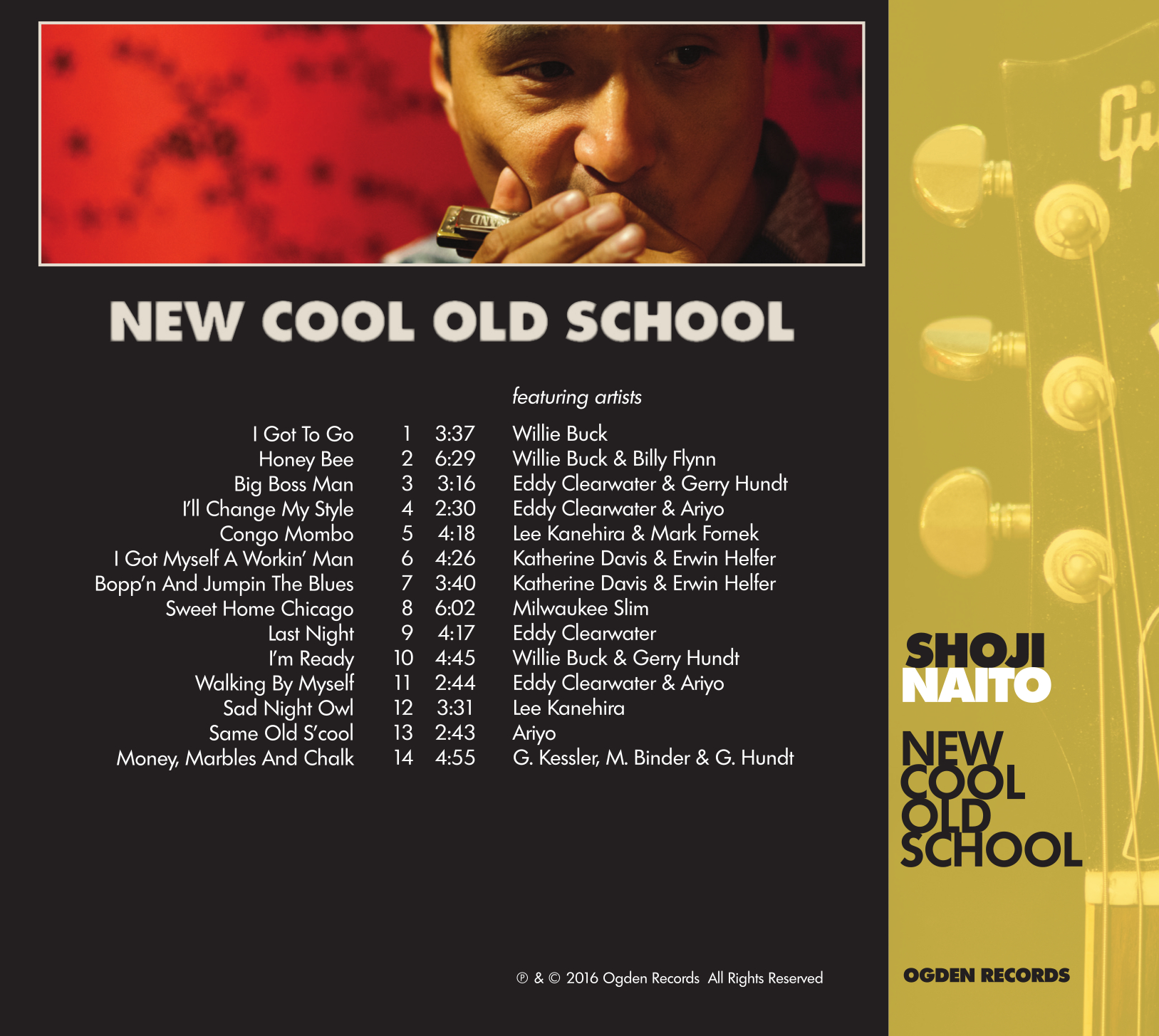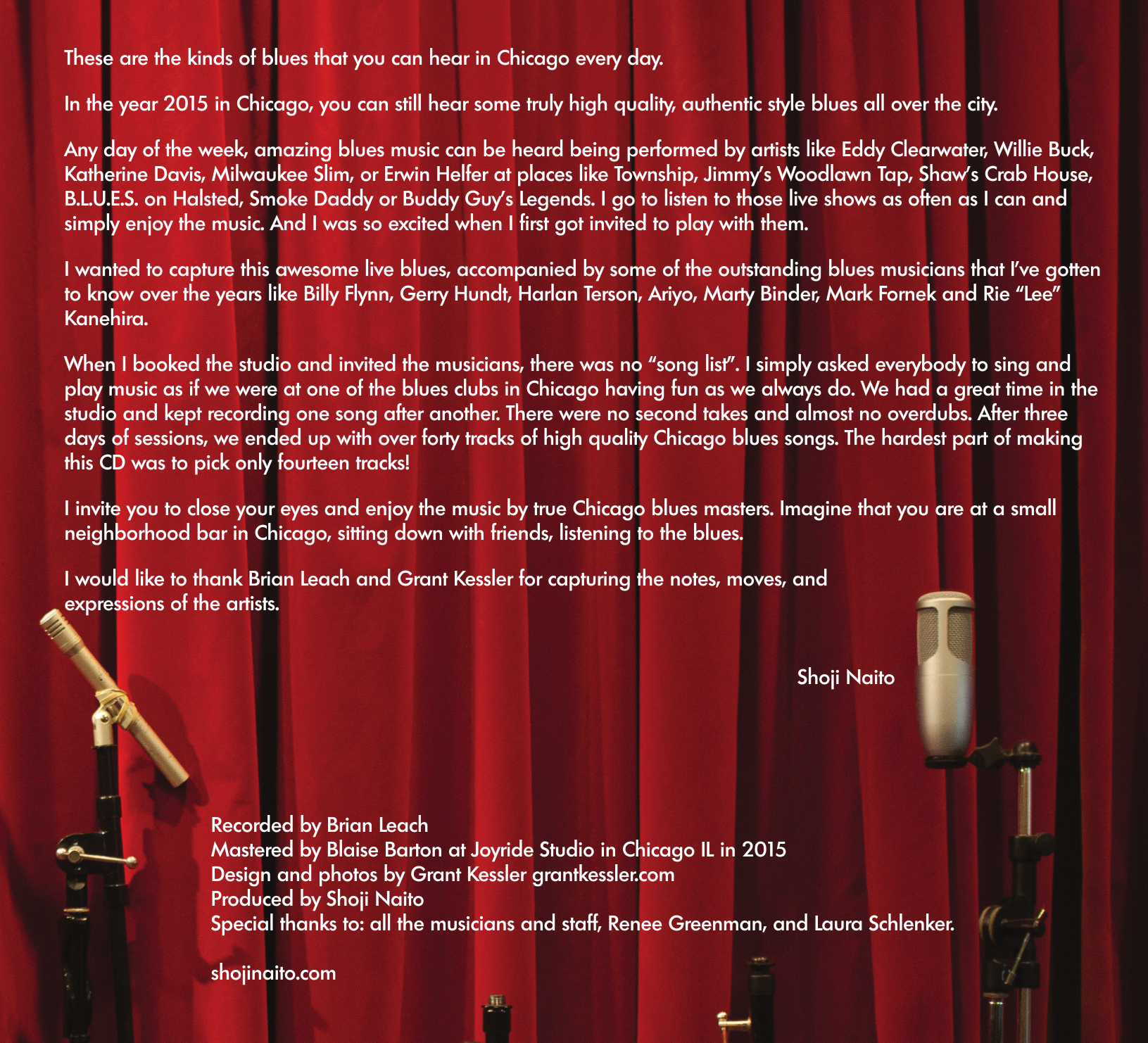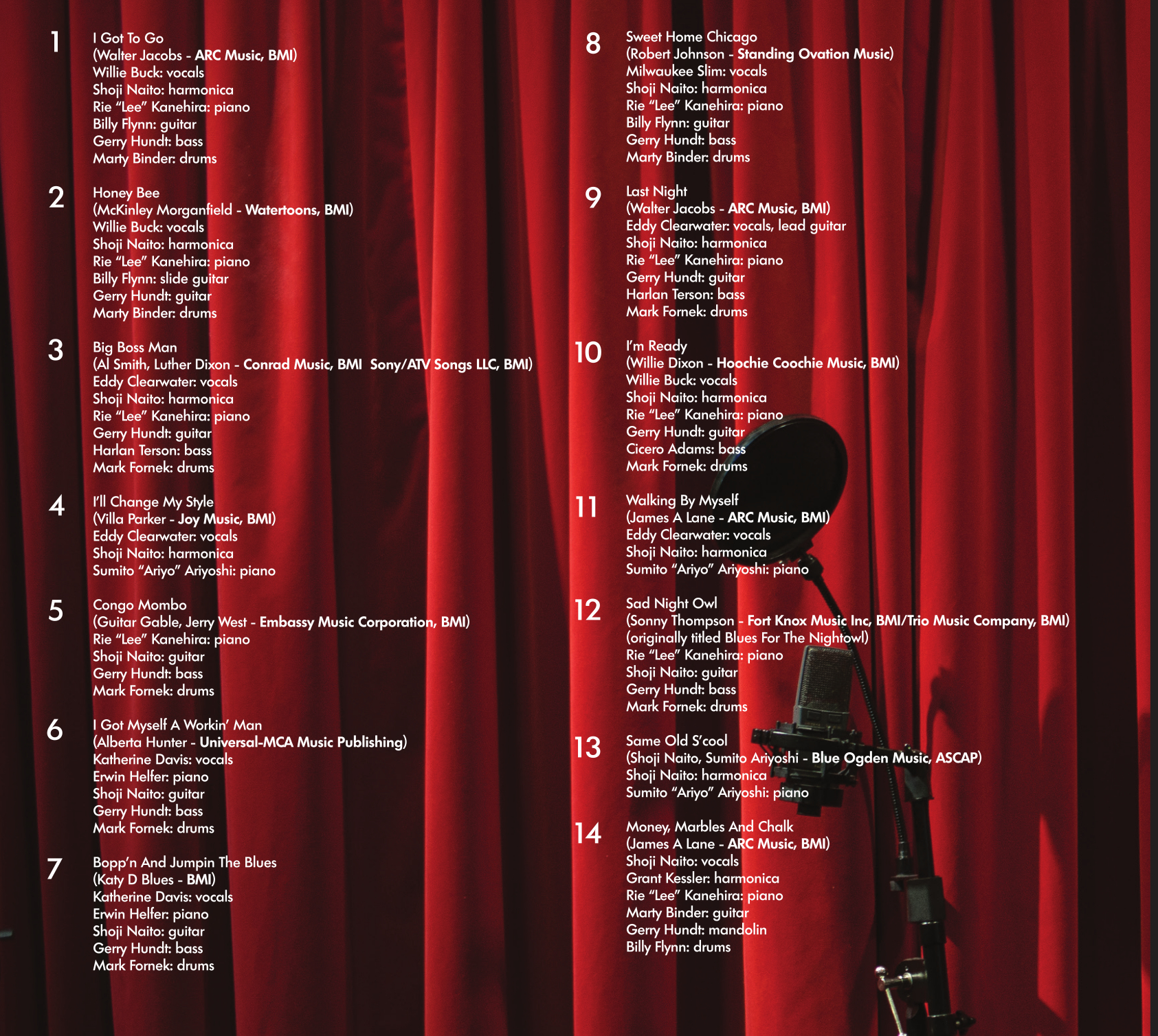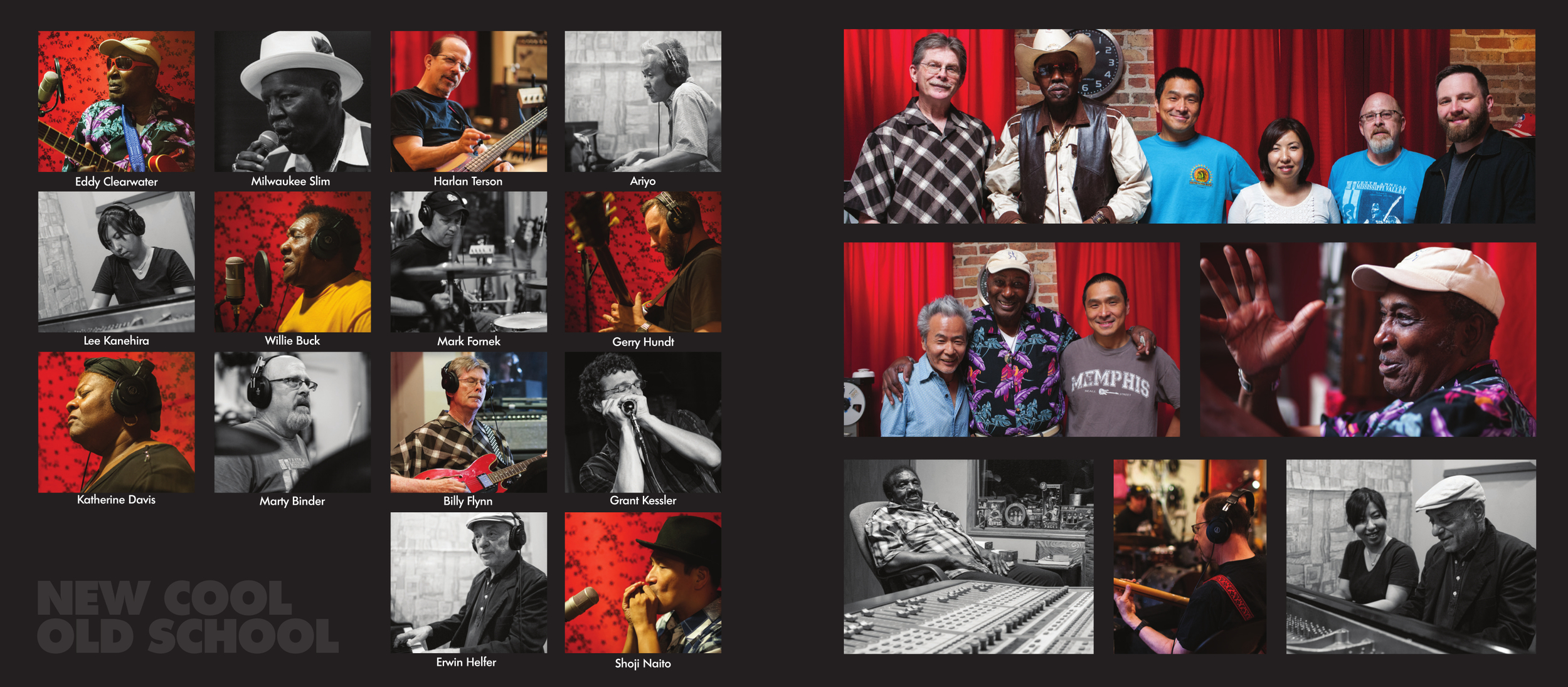 cover designed by Grant Kessler
Top photo by Aigars Lapsa